Our doctor and staff make a commitment to our patients to provide the highest quality of endodontic care and service.  Our friendly staff is an extraordinary team that is compassionate and loving.  We realize each patient is a unique individual and ensure that each patient's care is tailored with that understanding in mind.  Our practice is people oriented, incorporating experience, diversity, and knowledge. We are not a high patient volume practice. We see one patient at a time to ensure you have our undivided attention and to make sure your needs are met.  We strive to provide cutting edge endodontic care in a safe, friendly, and comforting environment.
What is an endodontist?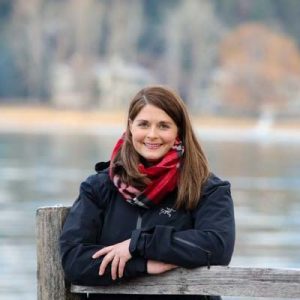 An Endodontist is a dentist with at least two years of advanced specialty training in diagnosis and root canal treatment after completing dental school. Since endodontists limit their practice to endodontics, they are experienced in treating difficult cases and unusual anatomy. Endodontists typically use advanced technology such as operating microscopes, digital imaging, and ultrasonics to carry out their treatment.
Dr. Moseley is a graduate of University of Idaho, and University of Pittsburgh, School of Dental Medicine. She received her specialty certificate in Endodontics at the University of Pittsburgh, School of Dental Medicine. Dr. Moseley is a member of the American Dental Association, Montana Dental Association, and a specialist member of the American Association of Endodontics. Dr. Moseley enjoys snow skiing and spending time with her fiancé and two Golden Retrievers.
Routine & Emergency Endodontic Services
We provide routine and emergency root canal care in the Flathead Valley of Montana, including Kalispell, Whitefish, Eureka, Columbia Falls, Bigfork, Lakeside, Polson, and Libby. We provide comprehensive endodontic care including root canal treatment, root canal retreatment and endodontic surgery. Please contact our office for an appointment or more information. If you are traveling in the area and in need of root canal care, please give our office a call.